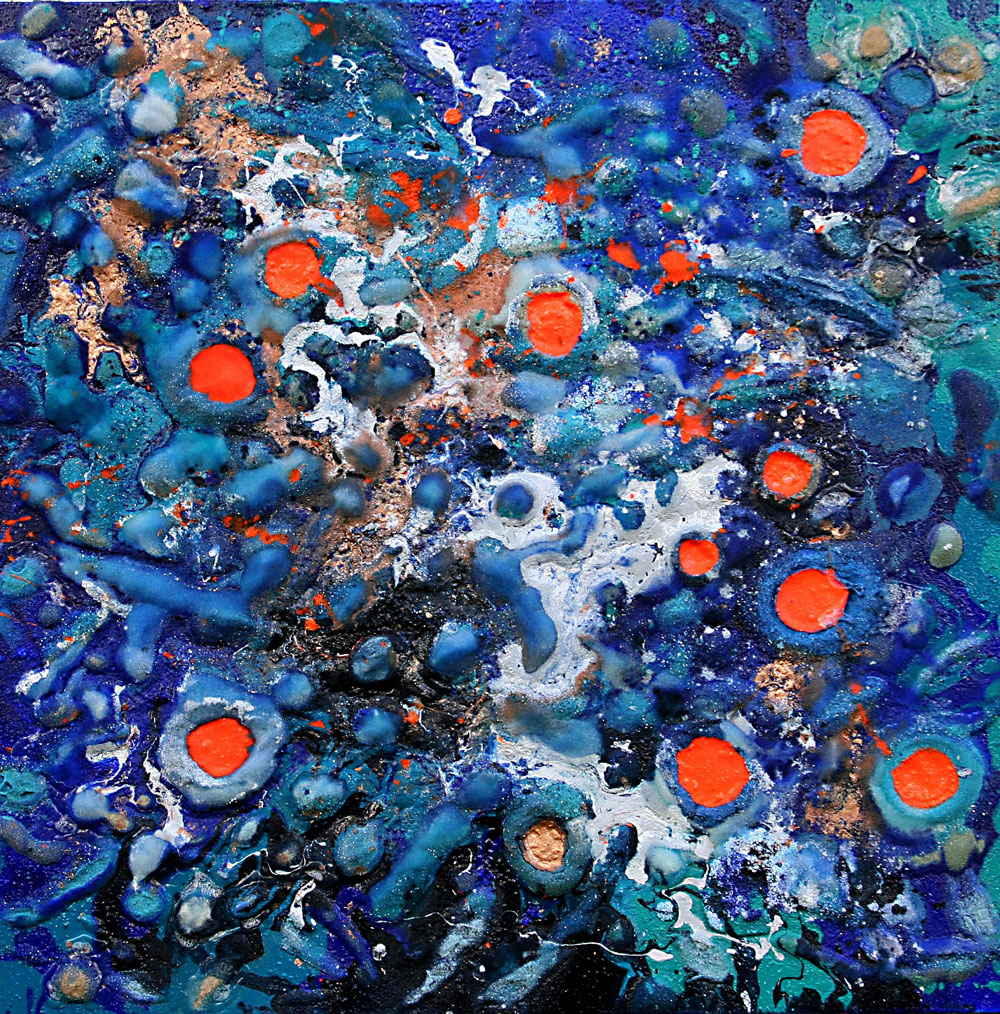 Tremendously beautiful why did we touch
10 x100 cm.
acrylic with mixed media
2016
2.900 €

Grape Klaus (Munich  – Germany) Klaus Grape was born in Munich on 1961. Expelled from his grammar school over a painting, he attended Munich Design School and subsequently studied architecture, graduating as an interior designer in 1984.
Some years of travel around the world followed: In  Africa Klaus worked on store an exhibition design projects and held two exhibitions in the National Art Museum and the Natalie Knight Gallery in South Africa, displaying a cross-section of his early artistic works. It is unsurprising that he won an art  competition to commemorate the 100th year of Johannesburg's foundation.
Back in Munich/Germany he set up a small architect's office but dedicated his creativity and heart  to art. In this time he completed several projects with Wolfgang Flatz.
Klaus Grape has been a professional artist since 2000. Exhibitions of his work have been held in New York City Galleries, London, Vienna, Rome, Bologna, Verona, Greater Munich, Hamburg, Baden-Baden, Bremen, Düsseldorf and Berlin. Participation at the Triennale in Verona and ART Innsbruck.
His art work is displayed in many private residences throughout Europe, South Africa, USA and Canada including several public collections including the collection at the headquarters of the Bavarian Broadcasting Association.
Klaus is currently working on two series,  "cosmos and empathy" and "mystery time"   which are inspired by the interactions between cosmos, nature and time.
Klaus lives and works in Munich/Bavaria

Vote for this artwork! Please click Facebook like, Twitter, Pinterest and Google plus
Vota questa opera! Clicca Mi piace su Facebook, Twitter, Pinterest e Google plus