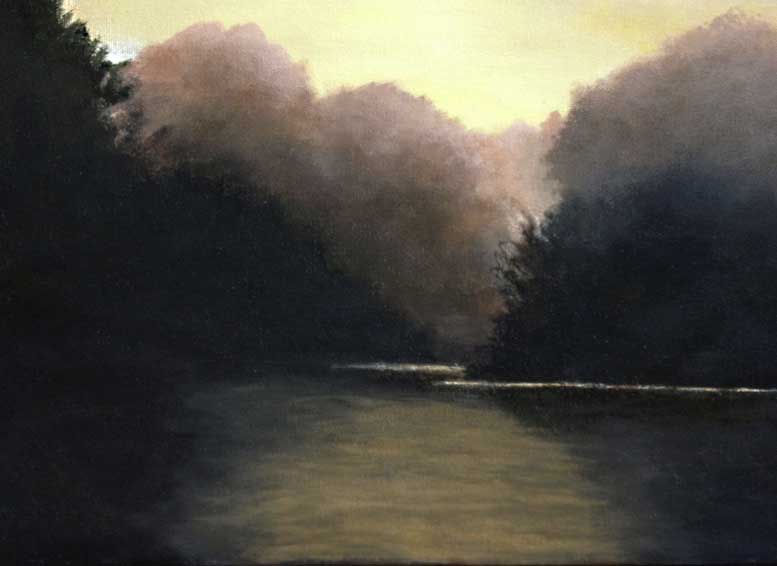 Misty River
2013
acrilico su tela
28×36 cm.

Annette Tan (Los Altos California – USA). Born in China, Annette  came to the United States in 1957  and settled  in the San Francisco Bay Area after she got married.  She started taking interest in painting in the mid 1990's, and her passion has led her to a prolific body of colorful landscape panoramas and floral.  Her inspiration comes from the works of  old masters and the beauty of God's creation.   In recent  years Annette has participated  in many solo and gallery group shows both in the States and abroad.  She is a member of the National League of American Pen Women.          
Gallery Representation
Artists Haven Gallery, Ft. Lauderdale, Florida
Amsterdam Whitney International Fine Art, Chelsea, New York
LagunaART.com
Artexpo 2013 New York 2016
International Contemporary Masters Volume IV and V
Internationsl contemporary Artists Volume III
American Art Collector Magazine May 2013 issue
Important World Artists Vol. I
ATIM'S Top 60 Masters of Contemporary Art 2013 2017
ATIM Top Masters Award 2017
Energia Creativa – International Catalogue of Contemporary Artists – 2014
Southwest Art Magazine August Issue 2015 May Issue 2016 August Issue 2017

Vote for this artwork! Follow Biancoscuro Art Contest on Facebook and Instagram then click like!
Vota questa opera! Segui Biancoscuro Art Contest su Facebook e Instagram quindi clicca like!