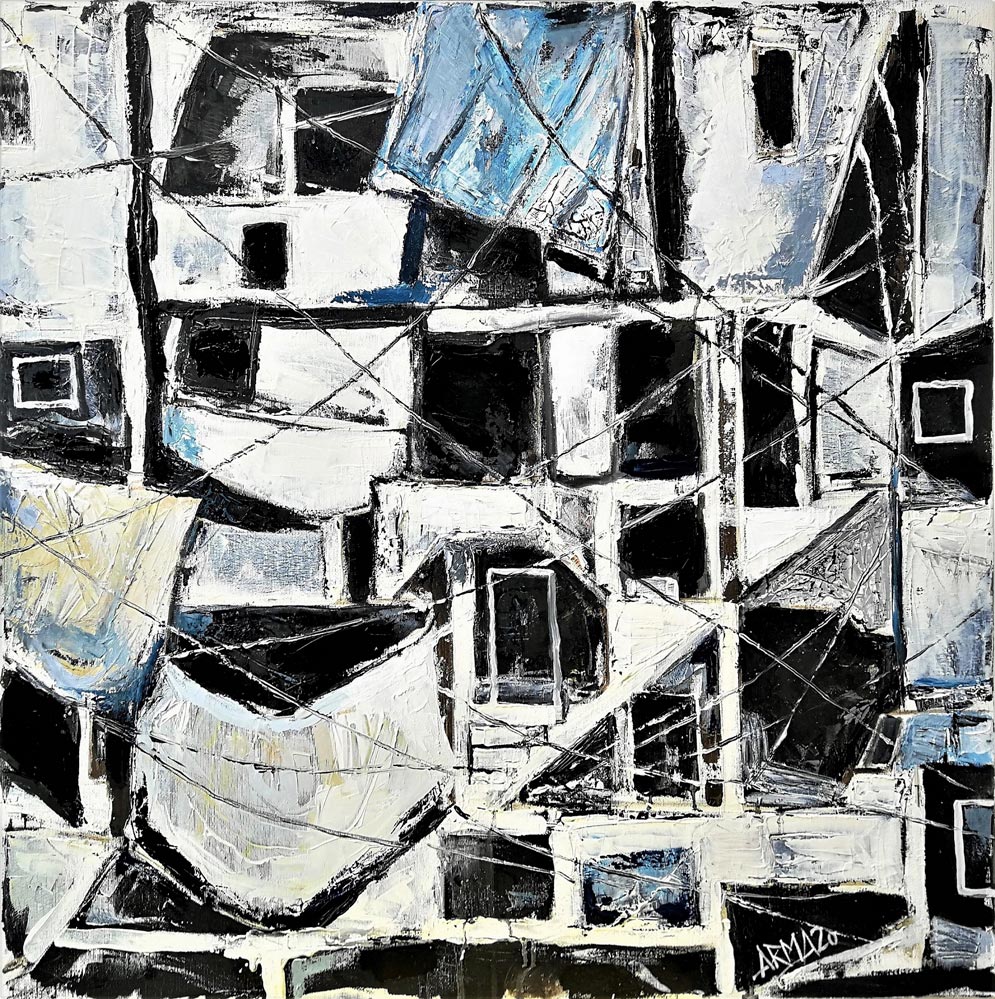 windows (finestre) – 3
2020
olio su tela
70×70 cm.
Windows – finestre (ferite) aperte sul mondo per ricordare al tempo della pandemia che non tutti hanno una casa dove potersi rifugiare e restare chiusi al sicuro isolati dagli altri. Nonostante tutto anche questo è un lusso.
Windows – (wounds) open to the world to remind at the time of the pandemic that not everyone has a home where shelter and stay safe isolated from others. Despite everything, this is a luxury.
Arnaldo Marini (Firenze, Italy – 1952). Architetto, ha esposto in numerose mostre personali e collettive in Italia e all'Estero: tra le esposizioni più recenti: nel 2019 Stoccolma, Bratislava, Amsterdam, Firenze Palazzo Medici Riccardi, nel 2020 Gubbio e Spoleto, oltre ad esposizioni on-line, ospite tra l'altro di "Biancoscuro Virtual Gallery Solidale" by Biancoscuro e di "Art in our Heart" by Life Boyond Tourism – Firenze.
Vincitore di numerosi premi e riconoscimenti, le sue opere figurano in molti cataloghi a stampa e online e sono presenti in collezioni private in Italia e all'estero.
WEB: www.arnaldomarini.com

Vote for this artwork! Follow Biancoscuro Art Contest on Facebook and Instagram then click like!
Vota questa opera! Segui Biancoscuro Art Contest su Facebook e Instagram quindi clicca like!