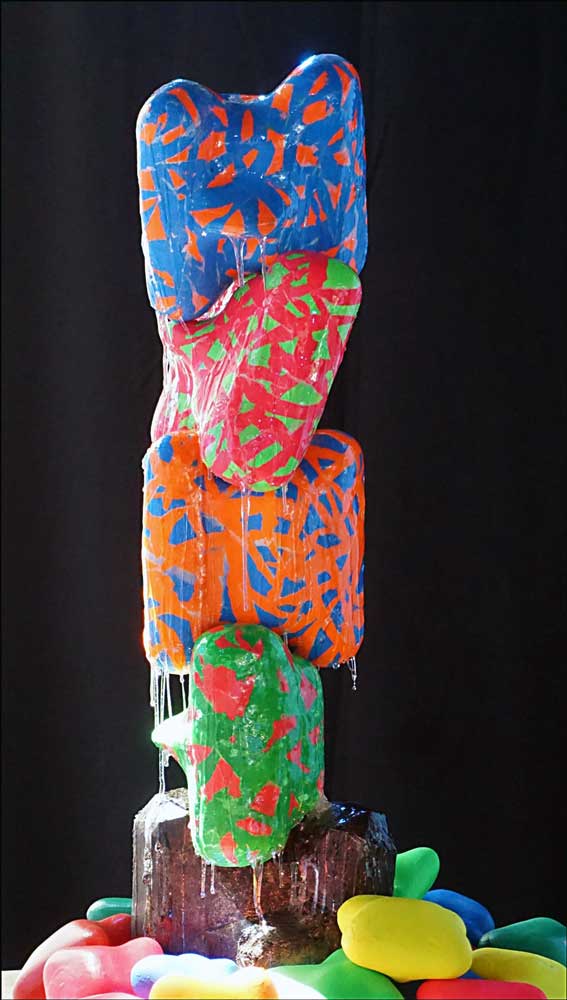 Particles of colors
900×360 mm
3D printing, polymers and painting.
2017
Particles of colors

Jean-François Réveillard  (Obwald  – Switzerland) , a utilisé très tôt les nouvelles technologies, dès les années 80.
Il a entre autre lancé la première webtv européenne en 1997 et en tant que cofondateur crée un Studio TV digital,
Pionier des mondes virtuels et de l'impression 3D, depuis 2002, il a décidé de vivre et d'installer dans les hauteurs d'Engelberg, en Suisse, son atelier principal  en contact direct avec la nature grande source de son inspiration.
Résolument inscrit dans son temps Jean-François Réveillard aime à se définir comme "Cross Media Picture Maker"
Participant en 1980 a la jeune peinture, jeune expression a Paris, il n'a depuis jamais cessé d'exposer et de participer a de nombreuses manifestations a travers le monde, de Paris à Zurich en passant par Tokyo, New York et Basel.

Vote for this artwork! Please click Facebook like, Twitter, Pinterest and Google plus
Vota questa opera! Clicca Mi piace su Facebook, Twitter, Pinterest e Google plus