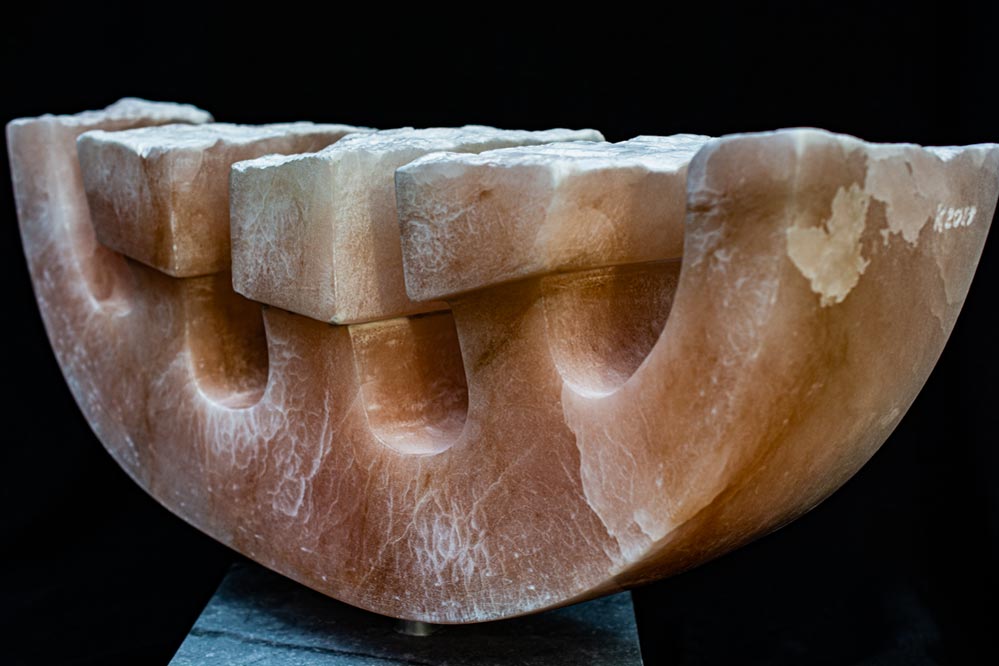 Boat 2019
2019
Alabaster
50x20x17 cm.
Kees Woestenenk (Apeldoorn, the Netherlands – 1938). I have been working as an architect and as an IT consultant. Since 2003 I have focussed on sculpturing, photography, digital art and websites.
WEB: www.soniakees.nl
Facebook: Kees Woestenenk Sculptuur
Instagram: @keeswoestenenk

Vote for this artwork! Follow Biancoscuro Art Contest on Facebook and Instagram then click like!
Vota questa opera! Segui Biancoscuro Art Contest su Facebook e Instagram quindi clicca like!