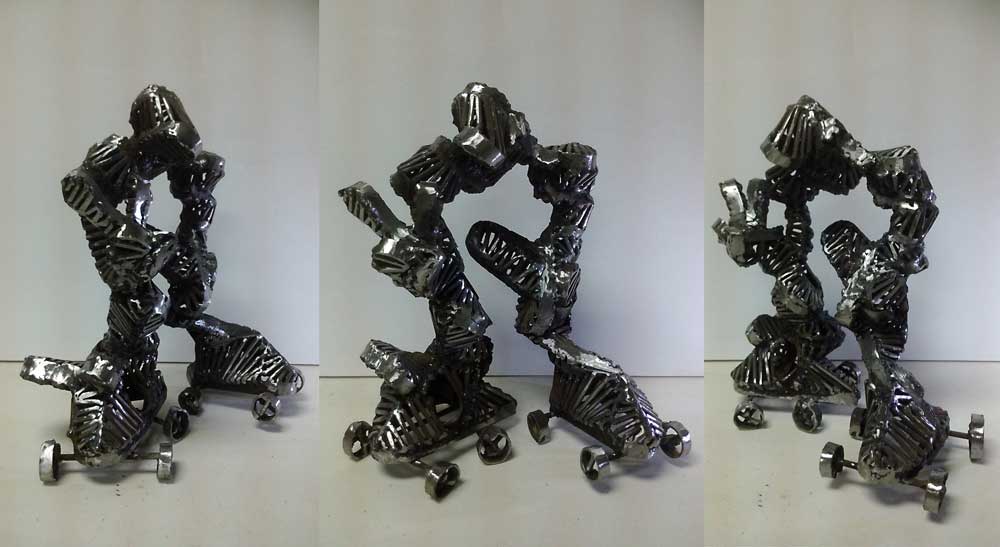 Peace #5
h 37 x w 34 x l 19.5 cm
Welded metal with 2K clear finished
2016
These "Peace" series of sculpture was produced in 2016. The main issue for these series is to remind every society to be cool and peace!

Liu Cheng Hua  (Selangor  – Malaysia) 
Liu Cheng Hua obtained his Master of  Arts Education from the Sultan Idris Education University (UPSI). Throughout his career, he won eight (8) awards in national level and five (5) special achievement in international level. His artwork collected by National Art Gallery, Malaysia, Museum of Young Art (MOYA), Austria,  Galeri Seni Johor, Malaysia and private. Besides Malaysian, Liu exhibited his works at Monaco, Austria, France, Italy, Japan, Mauritius, Indonesia, Philippines and Singapore. He is a lecturer and also coordinator at Malaysian Institute of Art (MIA). He was awarded "Collective Award" by Biancoscuro Art Contest in 2015 in sculpture category.

Vote for this artwork! Please click Facebook like, Twitter, Pinterest and Google plus
Vota questa opera! Clicca Mi piace su Facebook, Twitter, Pinterest e Google plus