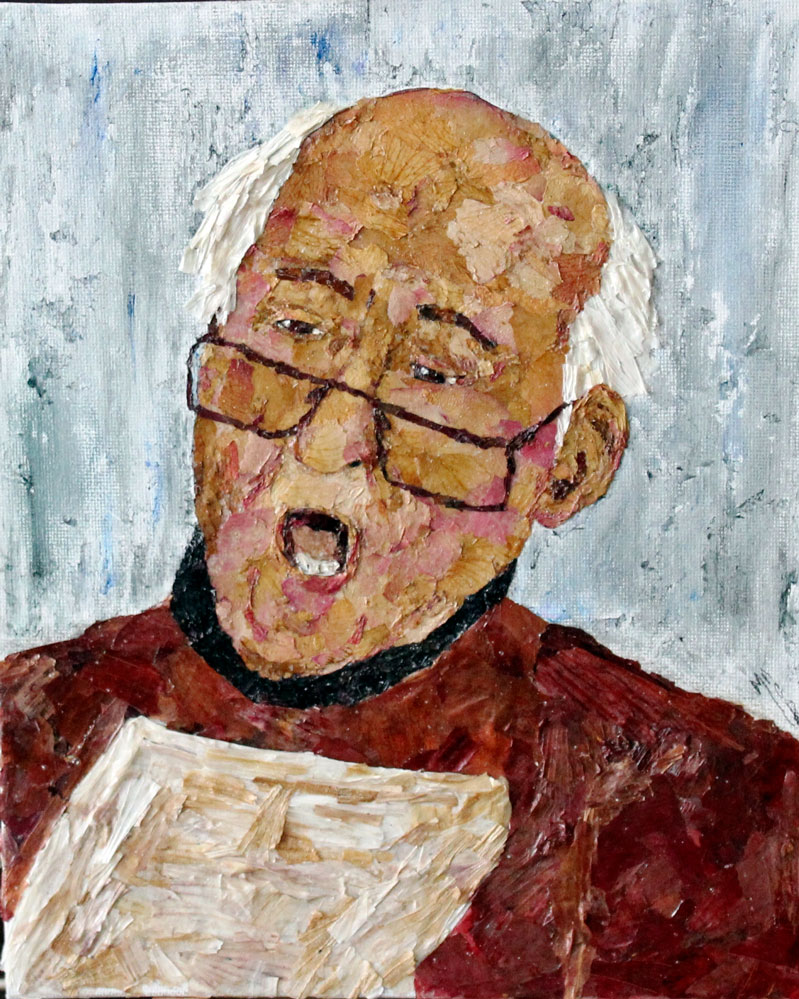 The Tenor
2017
Organic Florart
25×30 cm.
Magda Hanna (Quebec, Canada). Magda's environmentally friendly art is done without paint just the FLORA such as flowers, leaves, sprigs, barks of trees and powdered minerals to enhance and complete the discrete and limited colors of the flora.
Her admiration for the infinite beauty of nature and her innate love of art, leads her to create a fusion of Art and Nature in order to extend the beauty of this organic medium by giving it permanency and artistic value.
Magda's art has been inspired by: the human condition, the daily life, the events around the world, poverty, social injustices and the cruel wars that blindly kill innocents…she depicts also the uneasiness that lives within people facing natural disasters.
Magda is fascinated by the human face, especially the elderly, and by the wide range of expressions and emotions conveyed through the eyes.
Now it is nature that represents and depicts man and not Man Nature.
Magda's love of humanity and nature moves her to realize her art.
She considers that an artist should not only please the eyes but also touches the soul.
She mixes with her colors a part of her soul for the love of Art and Humanity….
WEB:  www.magdahannaflorartist.ca

Vote for this artwork! Follow Biancoscuro Art Contest on Facebook and Instagram then click like!
Vota questa opera! Segui Biancoscuro Art Contest su Facebook e Instagram quindi clicca like!