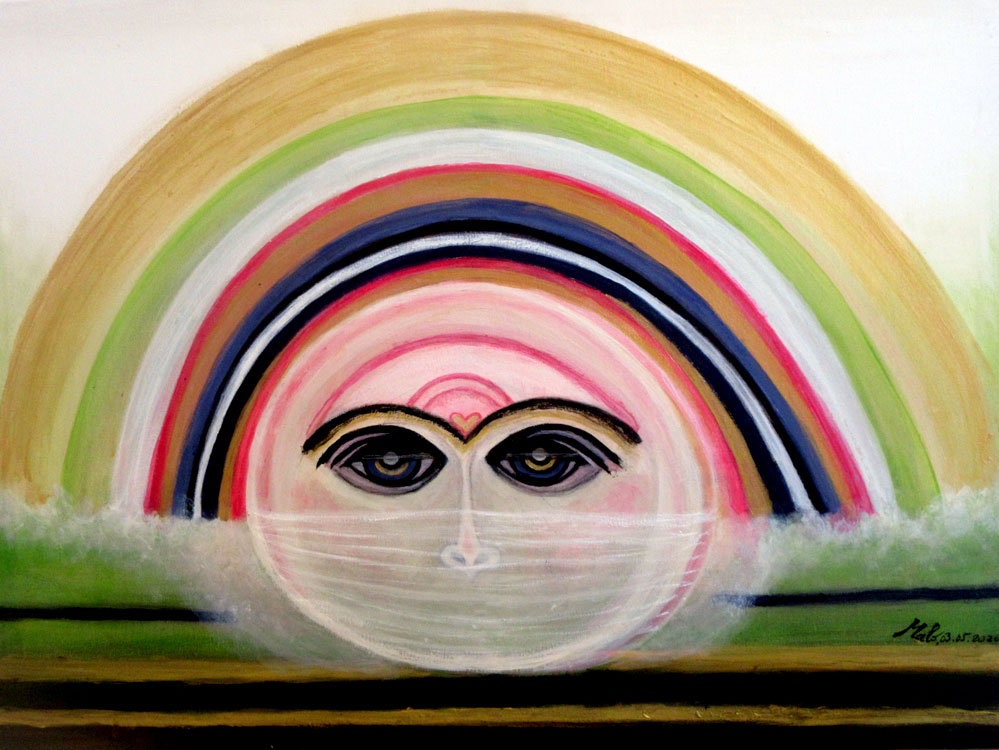 Saved from covid
2020
tecnica mista
60x80x2,5 cm.
Marianne Charlotte Mylonas-Svikovsky in arte "Marlo" (Geneva, Switzerland). Marlo is a now recognized emerging avantguard artist of Contemporary art, a many prized artist in Italy, the U.S.A. and London, having participated since 2017 in the major European Art Biennials and Art fairs in the USA and figuring in many prestigious Art books such as Mondadori's Artisti'19 and '20 and WOA World Of ART, London, MOMA and GUGGENHEIM books, New York. Her works are presented in galleries in Europe and the USA and special exhibitions like Unesco Center Bologna Women's essence exhibiton as well as in and private Museums such as MIIT, Torino, MEAM, Barcelona and LIEF Museum of European Art, on permanent exhibit. She has received nunerous prizes and Awards as has been chosen Artist of the Year in 2019 and twice in 2020.
WEB: www.reves-realites.com
Facebook: /marlo.mylonassvikovsky
Instagram: @milo942018

Vote for this artwork! Follow Biancoscuro Art Contest on Facebook and Instagram then click like!
Vota questa opera! Segui Biancoscuro Art Contest su Facebook e Instagram quindi clicca like!