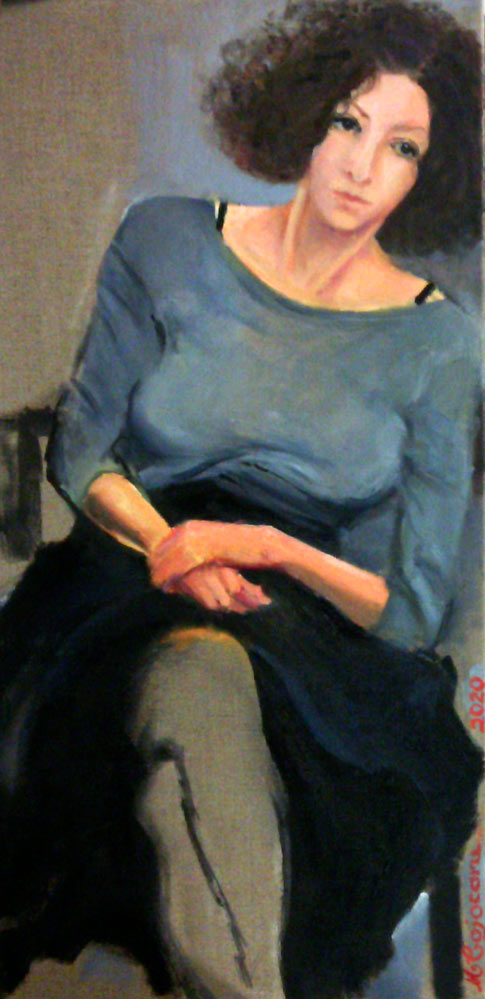 Melancoly
2021
olio su lino
20×80 cm.
Miriam Cojocaru (Romania – 1945). I was born in Romania in 1945. I immigrated to Israel in 1973.
1982 received my phd in chemistry at bar ilan university, Israel 1991 i am a member of the israel painters and scuptors association Tel Aviv.
After years of working in research and teaching in the dept.of chemistry,Bar Ilan university, while always painting, i took classes in the arts faculty
of the Bar Ilan and Tel Aviv universities and also in the Tel Aviv museum of art.
I studied drawing and painting at meimad and avni arts institutes Tel Aviv, and also in the studio of the artists: tzwi tadmor, jan rauchwerger and ira reichwerger. since 2008 until today, studying engraving on the workshop of the tel aviv museum of art, workshop of the artist house tel aviv and the gottesman etching center cabri. between 1992-2019,i exhibited in 28 solo exhibitions and in more than 60 collective exhibitions in art galleries and museums in israel and abroad.

Vote for this artwork! Follow Biancoscuro Art Contest on Facebook and Instagram then click like!
Vota questa opera! Segui Biancoscuro Art Contest su Facebook e Instagram quindi clicca like!