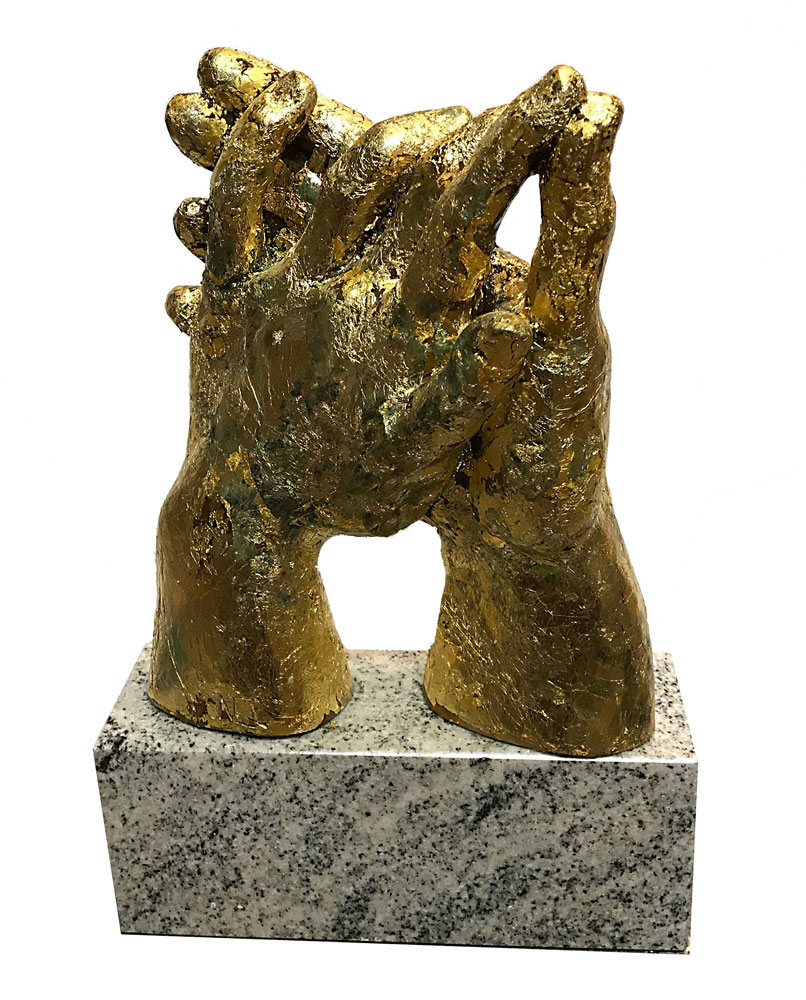 Mani d'oro
Cat. n. 24102014
legno e oro
10x25x37cm
Vote for this artwork! Please click Facebook like, Twitter, Pinterest and Google plus
Vota questa opera! Clicca Mi piace su Facebook, Twitter, Pinterest e Google plus

Nicola Quici  (Rheinfelden  – Germany) is an Italian – German visual artists who own art school and gallery is successfully established in Rheinfelden since 1993rd His studies, he finished after completion of the academies in Florence, Basel, Carrara and the subsequent qualified graphic studies at the Darmstadt SGD Academy.
Several times he was awarded, eg .: Caucasian Academic art prize. '; the Rembrandt plaque 'in Gold, 2013 u. 2014 Placements in silver and bronze from, OPEN KUNSTPREIS'. Winner of the gold medal in Champion Tournament Master of Fine Arts FI BK 2015
He is an internationally recognized artist and lecturer, which the highest possible rating "summa cum laude" awarded by the Research Institute of Fine Arts.
Quici is on national and international contemporary art fairs represented. These include Art Innsbruck, Art Karlsruhe, HanseArt, Biennale Florence, Arte Padova, and Art Basel Miami, Art Monaco, Montreux Art Gallery, Artupclose USA, Artprice.com, Biennale Austria, Hong Kong and more.

Vote for this artwork! Please click Facebook like, Twitter, Pinterest and Google plus
Vota questa opera! Clicca Mi piace su Facebook, Twitter, Pinterest e Google plus