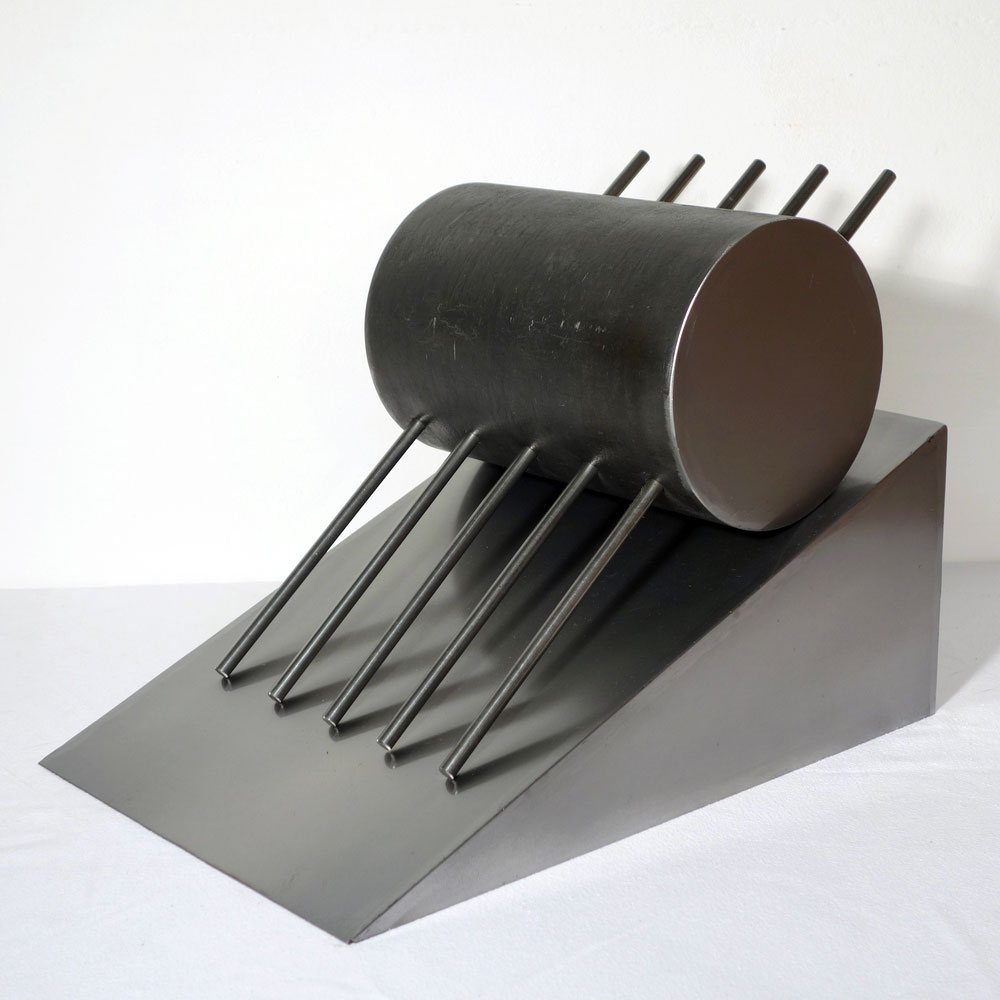 Static 5
35x51x37cm
Steel

Saner Alexander (Breitenbach  – Switzerland) Swiss artist, autodidact, lives in CH-Breitenbach, nearby Basel.
In early years active as a cartoonist for newspapers. Since 1993 shifting straightforwardly from two-dimensional drawings to three-dimensional art: sculptures and objects. Since 2010 photography. For example the art concept "dynamic-static": The object depends on the subject. The real dynamic part of a static sculpture is the living observer himself. He can mentally activate the frozen movement in the "dynamic-static" sculpture. He is the dynamic part of the static sculpture. The "No-thing- objects" point out the worldwide overproduction of (beautiful) objects and (mindless) things from which we do not know anymore what they represent. So we proceed on producing "No-thing-objects". The "Silence" photography series is the search of the contemplative moment in the silence and the beauty of our nature.
Following statements of creative personalities influenced my artistic work:
-"Art is the elimination of everything superfluous."
-"The greatest complexity is the greatest simplicity."
-"Clarity through simplicity."
-"If nothing can be removed the work is completed."
Winner of international awards.
Art exhibitions worldwide.
www.swissart.net/alexander-saner
www.swissart.ch/de/members_artists.php?member_id=276

Vote for this artwork! Please click Facebook like, Twitter, Pinterest and Google plus
Vota questa opera! Clicca Mi piace su Facebook, Twitter, Pinterest e Google plus