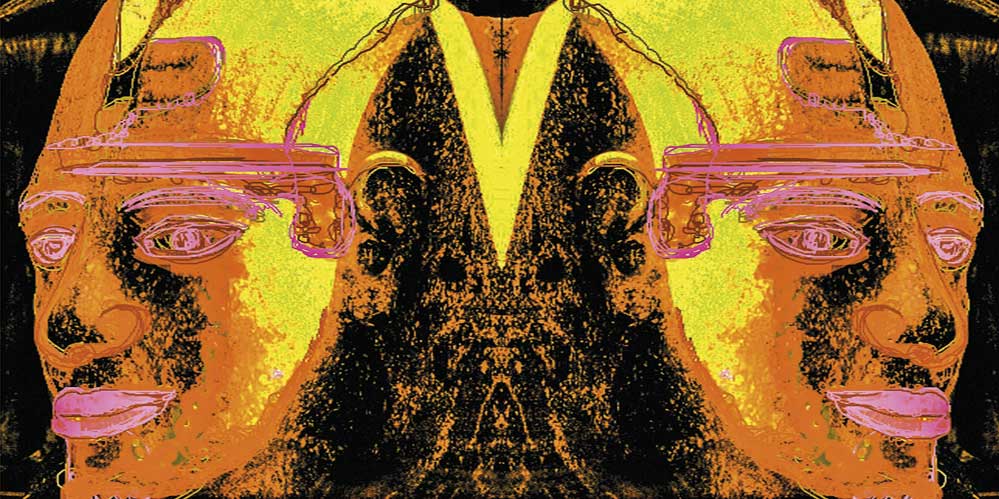 Solomon in the Theater
neographie
2020
60×30 cm.
Sigrun Neumann (Baden-Baden, Württemberg – Germany).
Studies: Mainz-Germany Academy of Art: Graphics, Painting, Photography; University: Berlin, Frankfurt/M, Tunis & Amman: Sociology, Political Science & Oriental Studies.
Group exhibition (selection): Paris: 6. Biennial des Femmes – Musée du Luxembourg ; Biennial of Femmes, Grand Palais; UNESCO -Paris: National Exhibition *Art for Peace * ; India-Chennai & Cochin – MMB (Goethe Institute) : Sarala Art Center & Kaala Peetam ; Indonesia- Jakarta:54. Merdeka Exposure; Cyprus-Paphos: Art Gallery Kyklos & Art Gallery Diakosmos; Switzerland: MAG-Montreux, Biancoscuro- Pavia / Innsbruck ART FAIR 2020
Solo exhibition (selection): Germany: Kunstgalerie Möhring , Wiesbaden; Algeria -Algiers : National Gallery Mohamed Rasim ; Germany: International Book Fair Frankfurt; India Chennai: Museum of Modern Art & Grindlay Bank Art Gallery; Cyprus-Paphos: Art Gallery Kyklos & Art Gallery Diakosmos; Egypt–Cairo : Art Gallery Khan al Maghraby; Morocco-Rabat: Art Gallery Goethe Institute ; Germany-Berlin: KunstRaum KO & Baden-Baden: Gallery *Old Steam Bath*; Paris :Studio art galerie B&B
Algiers: Teaching At national academy of fine arts & Indonesia Jakarta: Lycée François International; WIC
WEB: www.sigrun-neumann-sineu.com
Facebook: /sineu8
Instagram: @sigrunneumann

Vote for this artwork! Follow Biancoscuro Art Contest on Facebook and Instagram then click like!
Vota questa opera! Segui Biancoscuro Art Contest su Facebook e Instagram quindi clicca like!