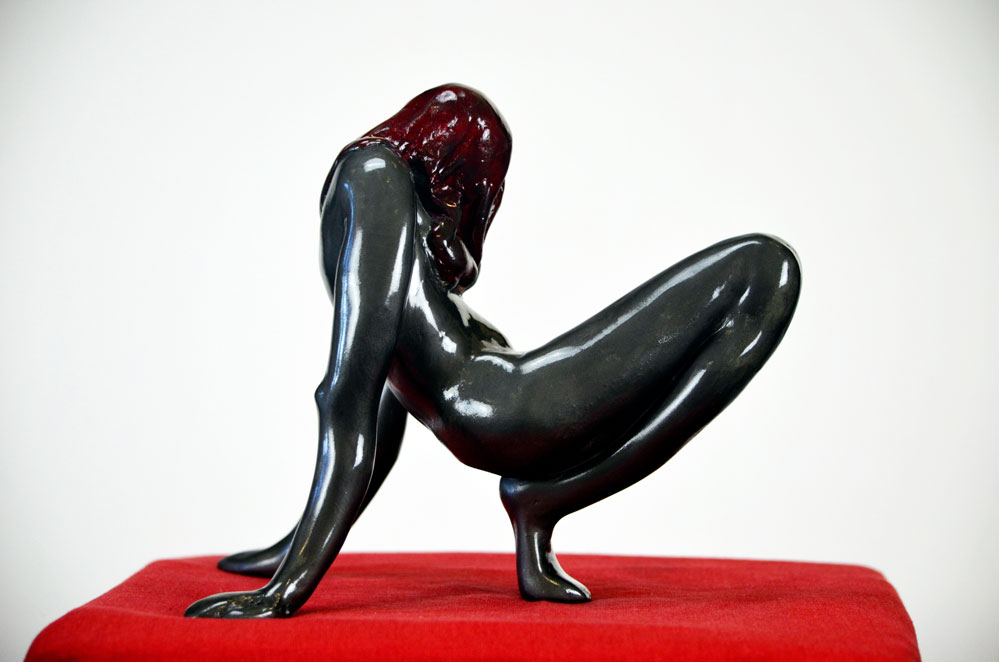 Einsam II / Solitario II
2017
Ceramica
21×20 cm.
Thomas Welti(Baden, Switzerland).
Per la mia comprensione, il velo delle donne rappresenta una forma di oppressione, di uniformazione, perdita di carisma personale e indipendenza. L'individualità e la dignità delle donne si perdono.
Ho cercato di illustrare la discrepanza tra i nostri valori.
Brief statement
For my understanding, the veiling of women represents a form of oppression, uniformity, loss of personal charisma and independence. The individuality and dignity of women are lost. I tried to show the discrepancy between our values.
Kurzes Statement
Die Verschleierung der Frau stellt für mein Verständnis eine Form der Unterdrückung, der
Uniformierung, Verlust der persönlichen Ausstrahlung und Eigenständigkeit, dar. Die Individualität und
die Würde der Frau gehen verloren. Ich versuchte, die Diskrepanz zwischen unseren Werten darzustellen.
WEB: www.welti-art.ch
Facebook: Thomas Welti
Instagram: @weltithomas

Vote for this artwork! Follow Biancoscuro Art Contest on Facebook and Instagram then click like!
Vota questa opera! Segui Biancoscuro Art Contest su Facebook e Instagram quindi clicca like!