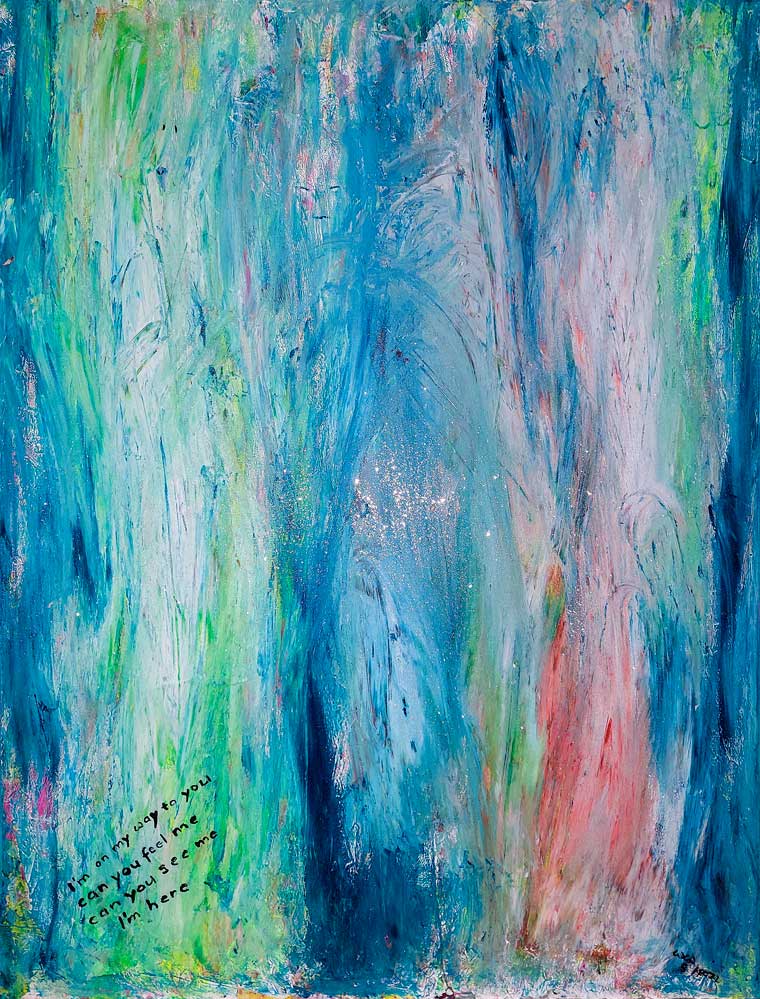 I'm on my way to you can you feel me can you see me i'm here
Year: 2022
Tecnica mista su legno
80×60 cm.
Depending on the Influence of Light the colors change and reflect the artwork
Waldraut Hool-Wolf (Zürich – Switzerland).I live and work in Zurich Switzerland
In her art work, movement, strength, energy and courage reflect the colour.
It is the joy of shapes and colour. The joy of thinking, to Himself empathy in colours and shapes. And then it grows but something that is not supposed to do with words, a sense of how colours and shapes act. (Art Pictures: Nature, Abstract, Sculptures). Art is the addiction of my life.
Exhibition
Switzerland: Zurich, Zurich- Airport, SWISSARTEXPO Art Festival Zurich, Art Basel- EUROAIRPORT
Italy: Ferrara, Genova, Tiepolo, Milano, Verona, Monreale, Palermo, Casacanditella (Chieti), The Jambo Street & Pop Art IT
Germany: Waldenburg, Glauchau, Austria Salzburg, Spain: Barcelona, Brussels, Edinburgh UK
USA: Walls Miami, New York, Washington DC USA

Publications & Art- Award
Biancoscuro, Italy / Circle Art Spotlight Magazine, Italy / Barcelona The Artbox, Spain /
Wynwood- Walls Miami Usa Artbox Usa / Swissartexpo The Artbox, Switzerland
Art- Book Contemporary Art, Austria / Artwork Publication, New York Usa
International Prize Andrea Mantegna, Italy / Awarded Art International, Germany
International Prize Cristofor Colombo Art Explorer, Italy / Basak Malone Llc, New York, Usa
Shakespeare In Art Award, Verona Pala Expo, Verona Italy / Wecontemporary Musa International Art Space. Italy
Basak Malone Llc, Art Book, New York, Usa / Art International Contemporary Magazine, Italy
International Tiepolo Arte Book, Award, Italy / The 21St Century Art Book, Italy
Associazione Culturale Accademia, Award, Italy
Instagram: @w.hool_artist_wwdesign_art
Web: www.wwdesign.ch          www.artoffer.com/waldraut-hool-wolf

Vote for this artwork! Follow Biancoscuro Art Contest on Facebook and Instagram then click like!
Vota questa opera! Segui Biancoscuro Art Contest su Facebook e Instagram quindi clicca like