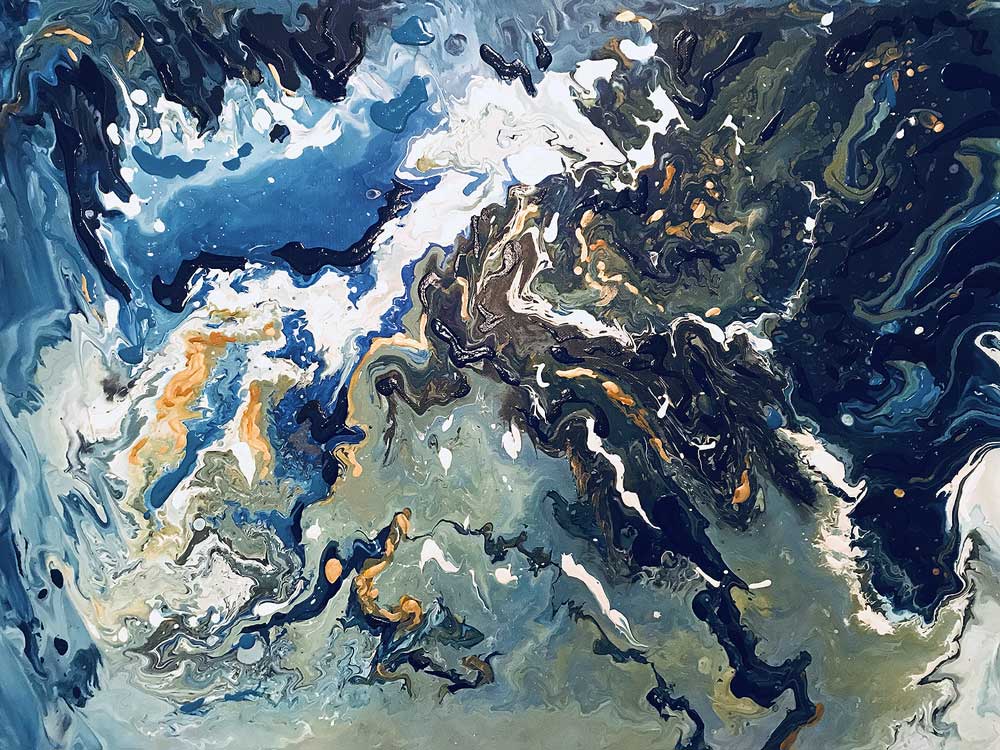 Cosmic feelings
18×24 inc.
acrylic on canvas
2017
–


Yulia Altas  (New Jersey  – USA) was born in 1974 in Tula City, Russian Federation and now lives in the United States. She studied Art at Tula Art School and Orel Art College and was awarded with an Honors Diploma in Art & Design. She also received her Master's degree from the Tula City University. Yulia Altas has had 7 solo exhibit ions in the USA, UK, Italy and Russia and 28 group participations in Italy, the UK, Japan and the USA, including at the Eiffel Tower's, Gustave Eiffel Hall and the Carrousel du Louvre in Paris. Her works belong to private and public collections in many countries and she is an awarded artist.
She was one of a handful of international artists who was chosen to exhibit her name and work on 25-story-tall video billboard above the American Eagle right in the heart of Times Square, Broadway, New York City, exhibition entitled "See Me take over Times Square" art show endorsed by See|Me Group, Inc.

Vote for this artwork! Follow Biancoscuro Art Contest on Facebook and Instagram!
Vota questa opera! Segui Biancoscuro Art Contest su Facebook e Instagram!