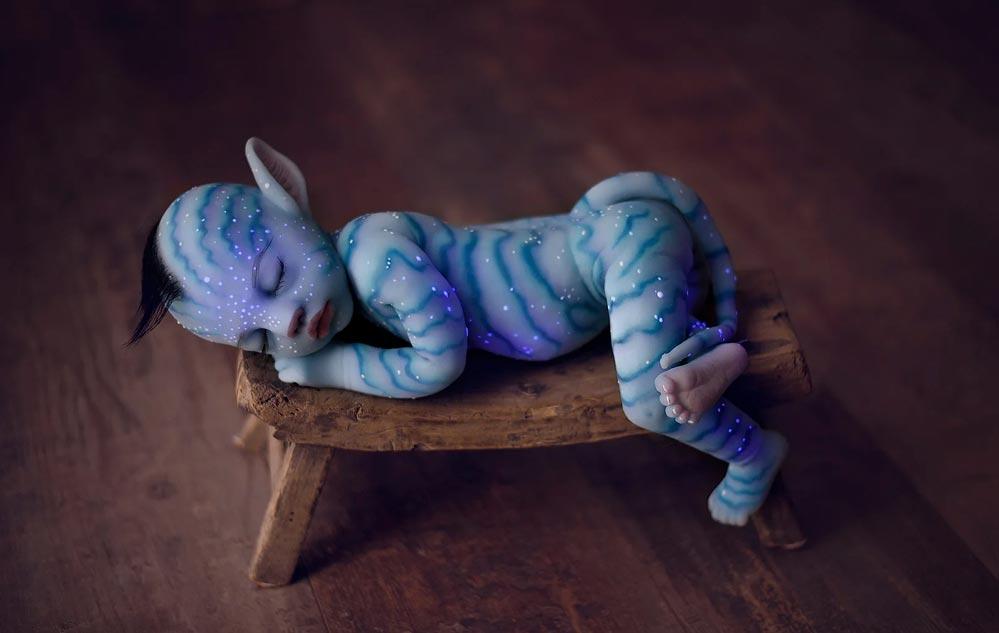 Baby Avatar
2017
silicone
47x15x12 cm.
Cristina Jobs (Tarragona, Spain) is a plastic artist who works hyperrealistic sculpture, not only from the aesthetic and technical point, but in a different way from the path laid out, always being at the frontier of innovation. His art focuses on sensations and visual impact on social issues, human rights and emotions, and is inspired by life forms through nature. He began his artistic career in 2006, under his real name, Cristina Iglesias, as a special effects technique for cinema. He worked as a technician in several national and international character creation companies. In 2009, Cristina Iglesias formed her first company. His work as artistic director can be seen in dozens of films at both national and international levels, and he has been nominated and awarded at festivals around the world. Recently, Cristina Iglesias changes her stage name to Cristina Jobs, thus initiating a hard phase of anonymity and effort to get the link of her stage name and her works signed under her real name. He is currently fully engaged in the hyperrealistic art sector, leaving his profession behind in the cinema. He signs under his artistic name his first collection of hyper-realistic sculptures for the public space this year 2020, in Catalonia. After years of research, his work "Dones de Fang" has been the first work of hyperrealistic sculpture, not short-lived, for outside the world, making Cristina Jobs a pioneer artist in creating this new record. "I use hyperrealistic sculpture as a cultural vehicle that allows transformation, generating citizen consciousness.Through my sculptures, human beings contemplate and admire the world, himself and others. The viewer is provided with a visual experience that favors the expression and communication of what he perceives, feels and thinks, tryingto come with art where conventional social and political approaches do not come".
Facebook: /ninfx
Instagram: @cristinajobs
Web: www.cristinajobs.com

Vota questa opera! Segui Biancoscuro Art Contest su Instagram e metti mi piace a Biancoscuro Art Contest su Facebook.
Cerca la tua opera preferita e successivamente clicca LIKE o metti un CUORE per segnalare la tua preferenza. Il tuo voto contribuirà all'assegnazione del premio come giuria popolare.