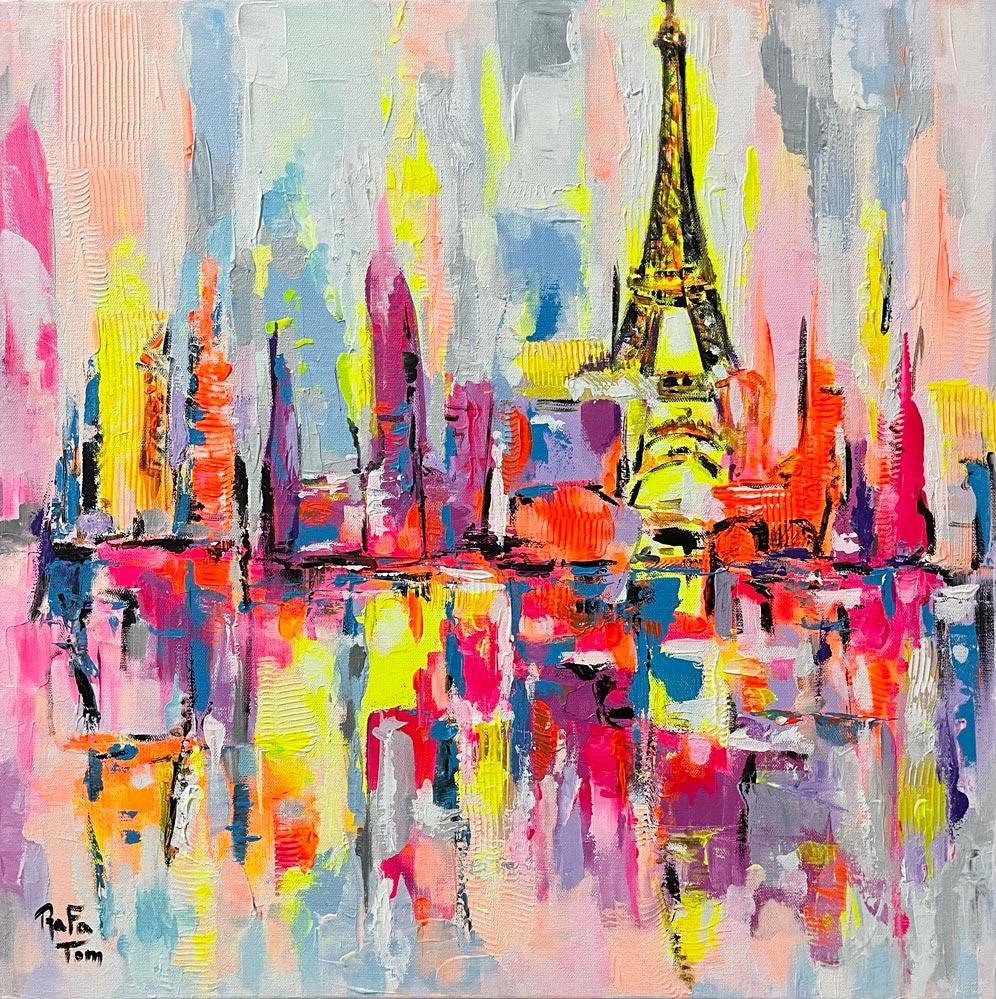 Lights of Paris
2022
acrilico su tela
61×61 cm.
Rafa Tom (Dubai,  United Arab Emirates) is a professional fine artist graduated from the college of Fine Art Lebanon, and has another degree in ArtEducation. Rafa is a Lebanese Canadian citizen but residing now in Dubai. She gets her inspirations from the Masters of Arts as Monet, Renoir, Van Gogh, Picasso, and different impressionists ; she is able to paint in different styles and art techniques. Rafa received different awards from Italy, Spain, France, Lebanon, Bruxelle, Dubai, UAE,… and she participated in a lot of art exhibitions in Europe and the Gulf Region and the Middle East. Rafa likes Modern Contemporary style and Abstract Composition; she is using now acryclics paints, but can paint indifferent materials: oil, pastels, chalk, aquarelle. She likes to use contrast and sharp colors and she has strong strokes and she uses sometimes texture in her artworks. Harmony and contrast to attract the viewers, also she loves landscapes, seascapes and cityscapes also music and dance themes.
Facebook: /Rafa Tom
Instagram: @rafa_art72
Web: www.rafaartgallery.com

Vota questa opera! Segui Biancoscuro Art Contest su Instagram e metti mi piace a Biancoscuro Art Contest su Facebook.
Cerca la tua opera preferita e successivamente clicca LIKE o metti un CUORE per segnalare la tua preferenza. Il tuo voto contribuirà all'assegnazione del premio come giuria popolare.